Know Your Garage Door, Part 2
In "Know Your Garage Door Part 2," we're going to dive into the various types of garage doors, as well as the anatomy of a standard garage door. As explained in "Know Your Garage Door Part 1," garage doors were originally carriage houses with doors that swung open to the sides, like the typical door in a home entryway would. Now there are several ways garages open, and each has a style of its own.
Opening Up: Garage Door Styles
Although garage doors initially opened sideways as double doors, with the evolution of technology came the evolution of the modern door.
Roll Up Garage Doors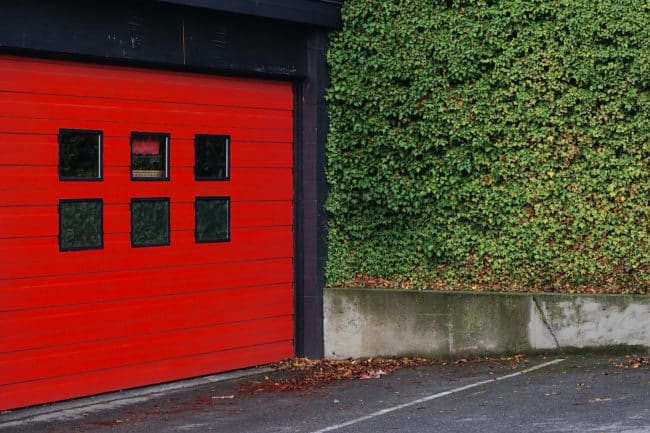 A type of garage door made of horizontal strips of steel that rise vertically and roll-up around an overhead spindle when opened. Roll-up doors are often seen in commercial and industrial sites, like warehouses, but they're beneficial in residential areas as well. Roll-up garage doors are fire resistant and extremely sturdy. Due to their strength, they're more secure than standard sectional garage doors. For those who like to use garages as storage areas, roll-up doors save more space than traditional garage doors.
Sectional
Sectional garages are the most common type of door; these are made up of horizontal panels attached together by hinges that bend when opened and closed. Sectional garage doors are popular because they're reliable. Many homes have this type of door and they're often perceived as adding curb appeal.
Horizontal/Side Sliding
They slide out to the left and right manually or electronically. A side sliding or horizontal sliding garage door is quiet and doesn't vibrate like garages that open and close vertically.
Sliding
Slides into the side of a garage when opened. For some, the sliding garage door is even more attractive than a standard garage door. A popular trend with sliding garage doors is the rustic barnyard look.
Side Hinged Garage Doors
Similar to the original carriage doors, they open like any other door and are more popular in the countryside. These are often chosen for their appearance, but can be automated like any other garage door. Side-hinged doors are also quiet, similar to side sliding doors.
Tilt up Garage Door
Made of a single piece of material that uses a spring mechanism to raise the door into a canopy. A third of the door will stick out when opened. Tilt-up garage doors generally have more style options available, but they're not as safe as sectional garage doors.
Anatomy of a Garage Door
The last way to understand your garage door is to become familiar with its anatomy. Many garage doors are made up of the following:
Door panels – The panels on the exterior of a garage door that are broken up into bendable sections. Doors without panels are canopy or tilting doors.
Torsion spring – Makes the door light enough to be lifted manually by storing energy.
Vertical tracks – The tracks the door rides when opening or closing.
Horizontal tracks – The tracks the door carriage rides along to raise the door.
Lock– Prevents the door from being forced open.
Weather-stripping – Prevents breezes, drafts, insects, water, etc. from entering the garage.
Drive unit – The motor that runs when the door is opening or closing.
Opener unit – The remotes used to open a garage door, such as a hardwired remote, car remote, or keypad.
Emergency Release Cord – A red rope that disconnects the trolley, allowing the door to be opened in case of emergency.
Door sensors – Prevents door from closing on people or animals when entering or exiting the garage.