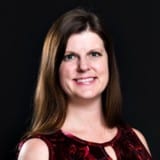 "They are awesome!!!!!! The owner himself came out and in about 30 mins had me fixed and out of the garage!!!"


Kelly VantHof-Curow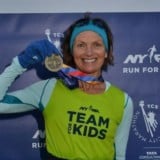 "Stuck in my garage yesterday and am happy I made the right choice on who to call! Friendly, professional, prompt and oh yes, got me out of my garage and on my way. Nice neat job on the repair too."


Joan Aileen MacMeekin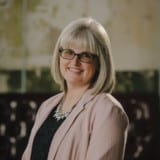 "Great service, prompt and friendly! Thanks for fixing our garage door."


Pati Webster
OUR GARAGE DOORS AND GUTTERS
Andrew Cutler, Muskegon, MI
"MY GARAGE DOOR WOULDN' T STAY DOWN, SO I CALLED THE GUYS AT SHEPHERD SHORELINE. THEY HAD IT FIXED WITHIN 24 HOURS AND MADE SURE THAT MY GARAGE WAS SECURE IN THE MEANTIME. I APPRECIATE THE SERVICE THEY PROVIDE."
Andrew Cutler, Muskegon, MI
"MY GARAGE DOOR WOULDN' T STAY DOWN, SO I CALLED THE GUYS AT SHEPHERD SHORELINE. THEY HAD IT FIXED WITHIN 24 HOURS AND MADE SURE THAT MY GARAGE WAS SECURE IN THE MEANTIME. I APPRECIATE THE SERVICE THEY PROVIDE."
Please contact us if you have any questions about these products and how they could be used in your next project.
C.H.I. OVERHEAD DOORS
C.H.I. Overhead Doors was built on the idea that garage doors should be exceptional in quality, craftsmanship, and value. It was true when the first garage door was manufactured in 1981 and is still true today.
MID AMERICA DOOR

Let a Mid-America Door product make your home become one that reflects your life – safety, beauty, and peace of mind.
AMARR GARAGE DOORS
Amarr is one of the world's leading brands in design, manufacturing and distribution of sectional doors for residential garages.
LINEAR
For over 50 years, Linear LLC has been an innovator in the security and access control markets.
LIFTMASTER
Since our introduction more than 40 years ago, LiftMaster® has revolutionized the garage door opener industry and is now proud to be the world's #1 professionally installed garage door opener.
LEAFPROOF
Our product is not only the finest and most advanced gutter protection system on the market today, it's also the fastest growing product of its kind in the nation!