Know Your Garage Door, Part 1
Having over 50 years of garage door industry experience, the professionals at Shepherd Shoreline acknowledge the importance of your door's functions and features. Regardless of whether your door is used for residential or commercial purposes, understanding your own garage will help keep your doors well-maintained and prevent long-term wear and tear.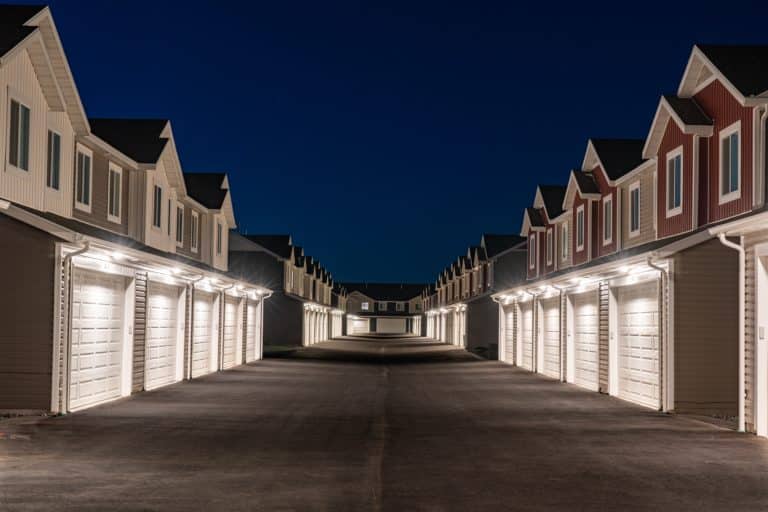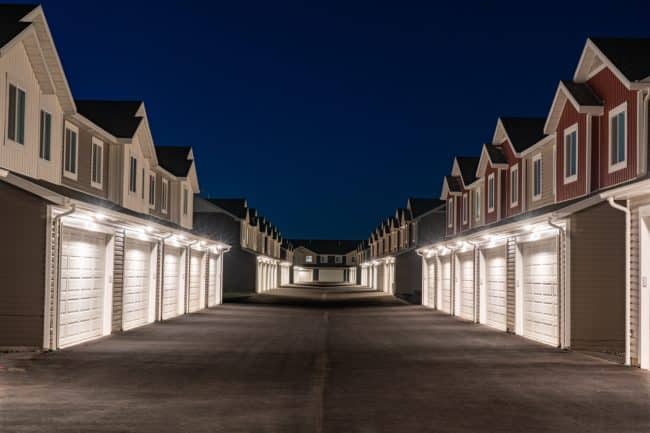 A Garage Door's Importance
The first garage doors came in the form of double doors that opened outwards and were attached to carriage houses. These early doors were unable to stand up to nature and would often break. It wasn't until 1921 when the overhead door was invented to better service the needs of car owners. However, garage doors aren't just for opening and closing, they have many other practical purposes, such as:
Protections against the elements – When parking in uncovered spaces one risks a surprise attack from hail, the piling on of snow, or even destruction from the blazing sun. Parking in a garage is optimal in these instances, but what prevents the elements from creeping in? Garage doors are equipped with a bottom seal, made of either rubber or vinyl, that prevents flood water from seeping in. These seals also block out drafts, dirt, sand, dust, and even bugs or other pests. Garage doors also usually consist of weather-stripping seals, which have the same function as the bottom seal, but are used to tightly close gaps on the sides of the door, which is most effective against rain.
Energy Conversion – Most homeowners don't realize that they can make their garages more energy efficient and cut down their energy bill each month. The best way to make a garage door energy efficient is by adding insulation to the door and windows. Insulating the garage door and garage door windows will keep the garage cool in the summertime, but maintain heat in winter; however, using an insulation kit is not as effective as installing a door designed with insulation in mind.
Security – Aging or flimsy garage doors make buildings easy access for thieves. Installing a quality durable door, such as a solid-core door (a wooden door filled with wood composite instead of being hollow), provides an extra layer of protection for your home or commercial building. It's easy to leave your garage door open or your remote in the car, but it's also best to always keep your door closed when not supervised and to store your remote in places that aren't visible to passersby.
Property Value – When remodeling your home, it might be easy to forget about the garage door. Updating your garage door to one that matches the exterior style of your home adds curb appeal, which may, in turn, boost your home's property value. Taking things a step further and installing a high-quality weather-resistant door may even increase your investment return. The garage door is as essential as any other feature of your house.
Garage Door Materials Pros & Cons
Garage doors are more versatile than they may appear on the outside. Most garage doors do not come in a standard size and many are constructed of different materials, each have their own benefits.
Steel Doors
Steel and aluminum doors are the most common/readily available and most popular to own. Steel costs less to produce than aluminum and are constructed with 1-3 layers, with or without insulation. They can come in various finishes, some of which make them appear as if they're made of wood, but are not as resilient to rust as aluminum doors.
Aluminum Garage Doors
How can you tell if a garage door is aluminum or steel? Aluminum doors are similar to steel, but don't rust when exposed to moisture. Aluminum doors can come in various finishes as well, but are oftentimes left unpainted. Aluminum doors are also more prone to dings and dents due to being a thinner metal than steel.
Wood Composite Garage Doors
Often more expensive than steel, these doors are lauded for their craftmanship and natural appearance. Wood doors are extremely strong and are a great choice when considering home security. The downside of wooden doors is cracking and warping in hot climates.
Vinyl Garage Doors
Less expensive than wooden doors, but more than steel, these strong doors require little maintenance, are rust-proof, and kid-friendly. They are hard to dent, unlike aluminum doors, and built strong thanks to steel frames and insulation made of polyurethane.
Fiberglass Garage Door
Fiberglass doors often have steel cores and harder to dent than steel or aluminum doors. They can break more easily if struck with force, but do have longer shelf-lives.
Glass Doors
Glass garage doors add a modern touch to a home while providing ample natural light. Glass door panels range depending on privacy needs, from transparent, to opaque, and frosted. Glass doors may look great, but they're fragile.
So, now that you understand the importance of your garage door and the materials doors are made of, it's time to discover how they function. Head on over to "Know Your Garage Door Part 2" to learn more about the various garage door opening styles and the components that make doors work.