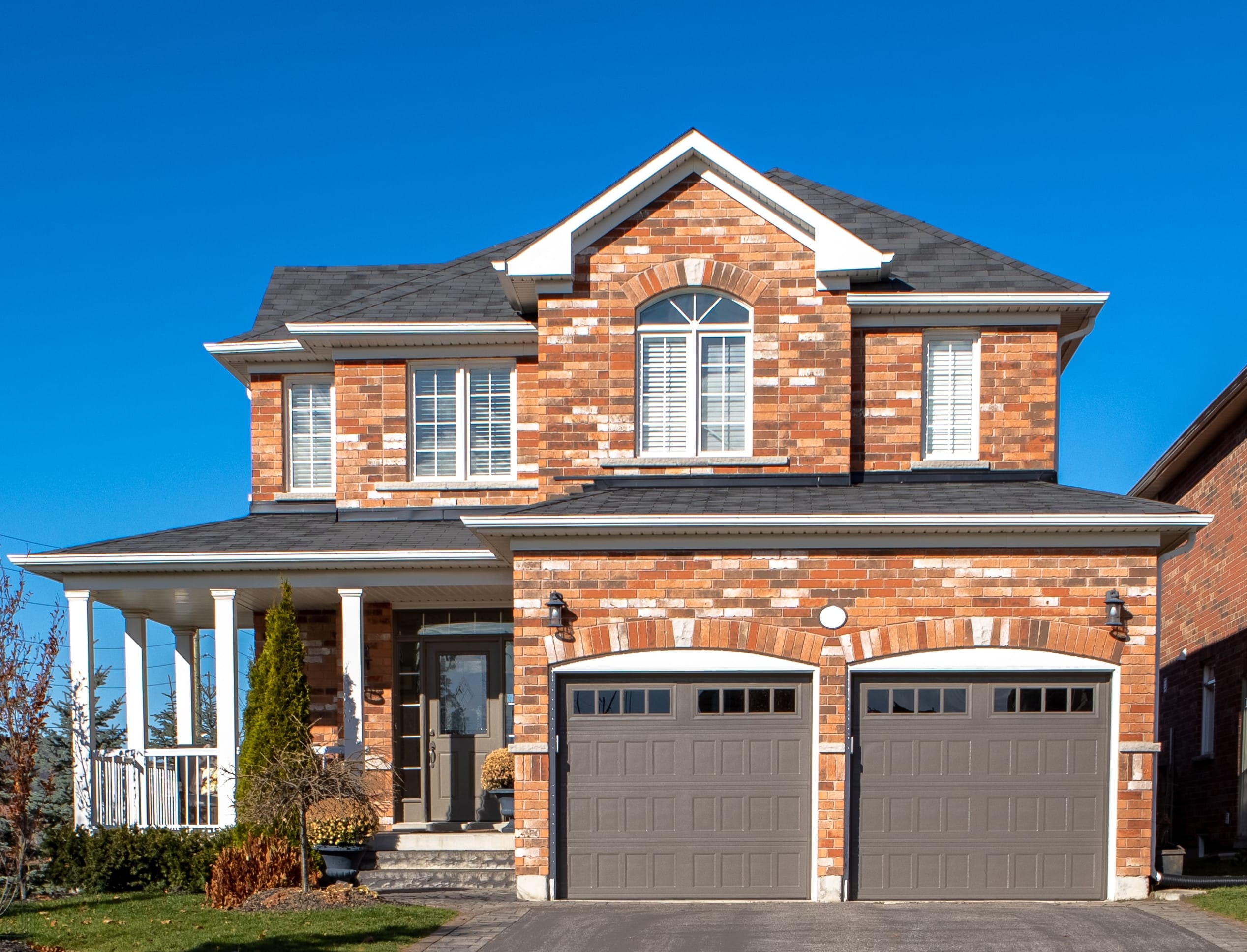 Although Shepherd Shoreline's home base is located in Norton Shores, we serve a variety of cities and towns around Michigan, including Allendale. Garage door repair in Allendale, MI doesn't have to be stressful for our customers, as we make the repair or installation process easy. We've been repairing and installing gutters and garage doors for over 50 years. Allendale is only a short 30 minute car ride east of Norton Shores, so if you're in need of fast service, we deliver depending on the issue with your garage.
Common Allendale, MI Garage Door Repairs
One of the most common types of garage doors in Allendale is the sectional garage. These doors consist of horizontal sections that are connected by hinges. The sections rise upwards and rolls back along the garage ceiling when opened. Sectional doors consist of joints in between the panels that make up the door itself, brackets, which are connected to cables to help lift the door, torsion or extension springs, tracks, the garage door opener, and photo eyes.
The Troubling Signs of Broken Garage Door Parts
Garage door hinges – Garage door hinges typically last between 10-15 years. If the hinges are loose or missing screws, then problems may arise. This could possible mean that the metal around them has worn or deteriorated. A rusted or loose hinge can damage the garage door panels and tracks. If you fail to call a professional, this could lead to costly repairs.
Brackets – Brackets have similar issues to hinges. If they come loose, they can pop off. They may also be affected by the springs, so it's important to call your Allendale garage door repair experts for this fix as springs are extremely sharp and dangerous. Adjusting them on your own, but improperly can cause bodily harm and damage to your garage as well as the contents inside.
Lift Cables – Lift cables hold the tension of the springs, counterbalancing the garage's weight, so that the door can be easily lifted. Each time the door is opened or closed, the cables move. Cables may be worn due to weather, or they might rub against some other component of the garage door, like the tracks. If wires are hanging down, or springs appear in good condition, the cable may be broken.
Springs – Garage doors either use extension springs or torsion springs. Both have the same function of assisting doors to open and close. The springs gain tension when doors are closed and release tension when doors are opened. Springs can break down over time due to normal wear and tear, rust, faulty installation, or even improper maintenance.
Tracks – Tracks can bend under the garage door's weight or become loose if not installed properly. This may eventually cause rollers to slide off or break as well, causing garage doors to collapse inwards.
Garage Door Opener – Garage door openers can have a variety of problems, such as wall switches failing, remotes failing, the door failing to open, grinding noises, and so on. The easiest solution to troubleshooting a broken garage door opener is to call a professional.
Photo Eyes – Oftentimes seemingly broken photo eyes are caused by obstructions or even due to sunlight. There are ways to safely test the photo eyes for functionality, which can be found in our informational article about Grand Haven garage doors.
So, if you're in need of garage door repair in Allendale, MI schedule a call with Shepherd Shoreline today. We'll be sure to offer a speedy and honest response in regards to your query and send out a technician to diagnose your repair. Trust in Shepherd Shoreline for your garage doors and gutters and see what our previous customers have to say about our services.