Whitehall Garage Door
About five miles from Lake Michigan, Whitehall is a small city of over 2,000 people located in Muskegon County. According to a 2010 census, there were over 1,000 households in the region and many of the homes are older. If you're in Whitehall and require a garage door installation for you home, Shepherd Shoreline carries a variety of doors from industry name brands like C.H.I. Overhead Doors, Mid America Door, and Amarr Garage Doors. Each brand sells their own collection of fully functional and visually appealing garage doors that work beautifully no matter the style and size of your home. When it comes to Whitehall garage door installation our technicians will be as thorough and efficient as possible. In this article we'll cover some of the types of doors your home could choose from as well as provide more detail about the garage door installation process.
Home buyers often purchase homes to express their personal style, so why not do the same for your garage door? Whether your home is traditional, contemporary, or rustic, there's a wide range of garage designs that can be installed to compliment your home's look.

Traditional Whitehall Garage Door
The traditional garage door is typically made of steel and consists of rectangular panels and windows. The traditional garage door is often labeled classic and timeless and is one of the most common types of doors you'll find in Whitehall. This style of garage door can have overlays, be embossed, or stamped. Traditional garage doors can also be made to look like wood, without the cost and maintenance of installing an actual wooden door.

Contemporary Garage Door
Many of the homes in Whitehall may be traditional, but if you want to modernize the look of your house, consider a contemporary garage door. Contemporary garage doors are also often made of metal, but enhanced by wood tones for a sleek look. These doors have a variety of window arrangements, like short and long planks, that can be arranged side by side, diagonally, or in other patterns. Contemporary doors tend to be flat in appearance even when they're broken up into panels.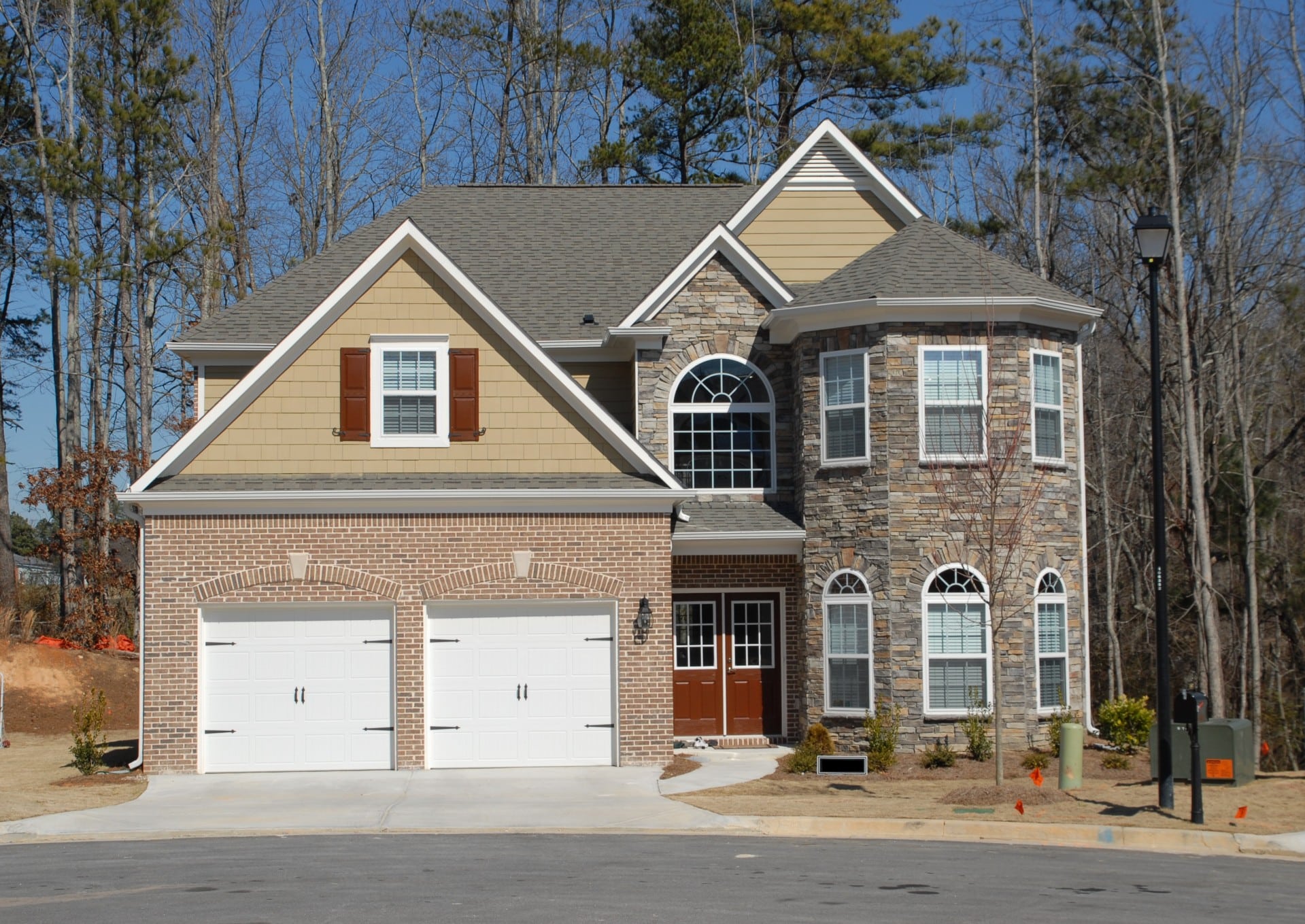 Rustic/Carriage House Whitehall Garage Door
Also called farmhouse-style or barn-style garage doors, rustic doors are often made of wood or have a wood tone for a more natural appearance. Rustic garage doors are often fashioned in carriage house style, in which the door appears or is made up of two separate doors. Carriage house doors were the original types of garage doors used to store buggies and swung open in a forward motion. Many modern carriage house doors roll-up in the same way that other garage doors do, but you can still opt for a mechanized version of the doors that swing forward.
How to Install a Whitehall Garage Door
Installing a garage door takes a lot of work and should be best left to professionals who can deliver the new door and take away the old door. A garage door professional will also be able to identify any wear and tear on your garage's tracks or install new ones if necessary. Garage door installation typically takes three to four hours, but this is also dependent on the type of door you're having installed. On average, garage door installation costs anywhere from $700-$1500, but again, the material and style of your chosen door may alter pricing.
Allow Shepherd Shoreline to update the look of your home by providing Whitehall garage door installation. Our garage store shop is open Monday through Friday, 8AM-5PM. Call our Email us today to learn more or receive an estimate.