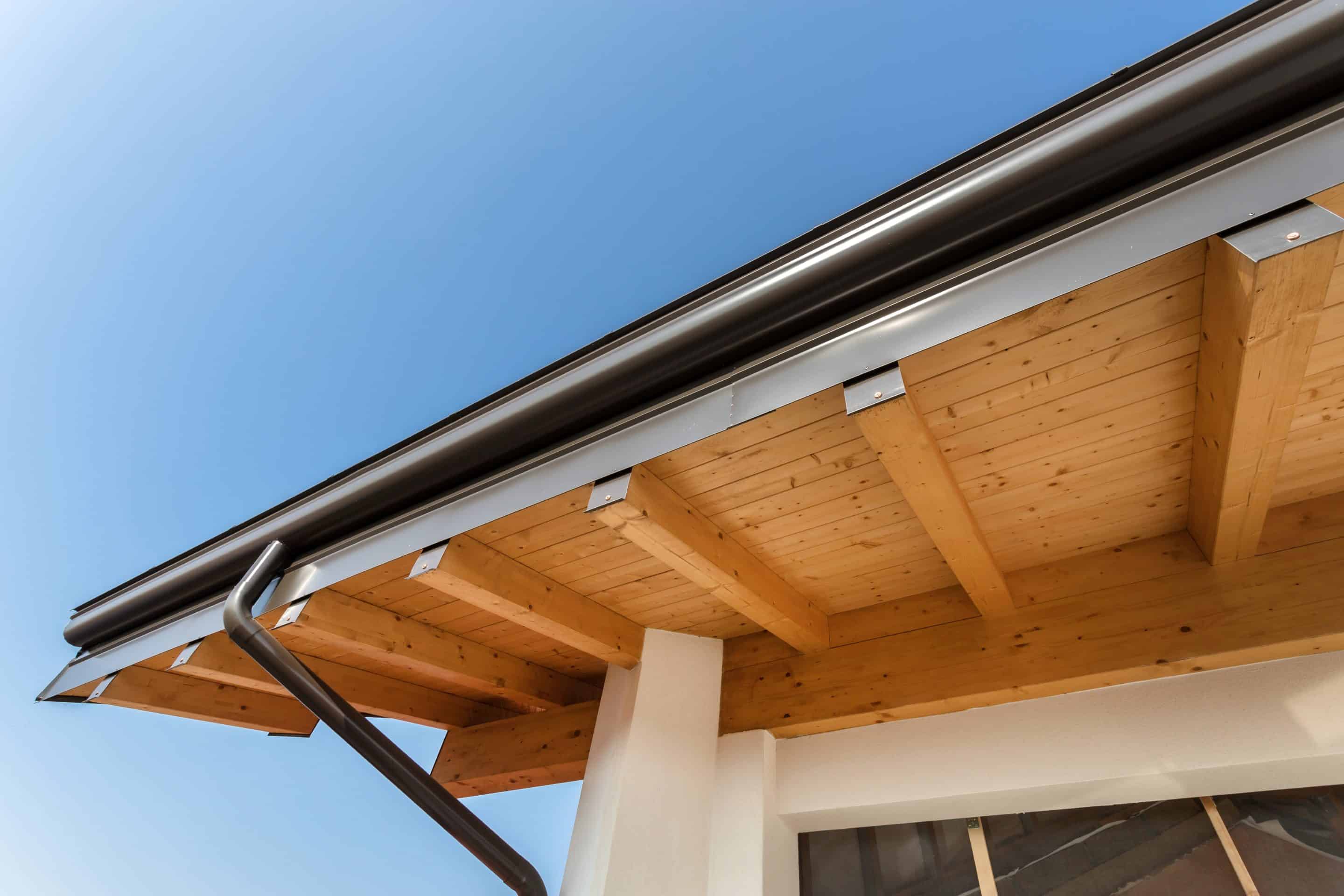 Muskegon Gutters
When it comes to Muskegon Gutters, Shepherd Shoreline has you, or…well, your home covered. Gutters are an important protective element against water damage, especially in a rainy state like Michigan. If you're unsure whether you'd like to replace your current gutters or install new gutters, learn more about why an up-to-date and clean gutter system is integral to keeping your home shielded from the aftereffects of rain.
Do I Need Rain Gutters?
Questions you should ask to determine if you should purchase rain gutters includes:
Is your roof lacking an overhang?
Does your roof have a sharp peak?
Is your house situated lower than the surrounding landscape?
If you've answered yes to the questions above, then rain gutters may be necessary to protect your home's façade, flowerbeds, and foundation. Heavy rainfall can erode landscaping, which can cause the foundation to settle and result in cracked walls or uneven flooring. Gutters don't have to be an unsightly accessory to your home, there are many different types of gutters that can be tailored to add charm to your living space.
Types of Muskegon Gutters
K-Style Gutters – K-style gutters have a decorative façade and flat back that can be nailed to board. They are named because they display a K-shape when viewed from the side.
Half-Round Gutters – Half-round house gutters are like troughs that are incapable of sitting flush against boarding. These gutters are more prone to clogs from leaves and debris. These types of gutters can typically be seen on homes made before 1960.
Muskegon Seamless Gutters – Seamless gutters are gaining more popularity due to their curb appeal. These gutters are custom built to your home's specifications and practically seamless, except at the joints where the must be welded together. Seamless gutters are slightly more expensive than traditional gutters, but are less prone to clogs and leaks, easier to maintain, long lasting, and, as stated earlier look great on any home.
Materials Used for Gutters
Aluminum – Aluminum gutters are the most common gutter material. Thinner aluminum is the cheapest, but it's more likely to dent. Denting is the main con of aluminum gutters, otherwise this material is lightweight, weatherproof, rustproof, typically lasts up to 25 years, and comes in an array of colors.
Copper – Copper gutters are popular with historic home owners because the color will patina overtime. Patina is a green or brown film that appears on the surface of metals after oxidizing and many like the antique look that it creates. Copper gutters are typically found on luxury homes because it is the most expensive material to use, at about $15-$25 per linear foot, but it's also very durable and lasts up to $100 years.
Vinyl – Vinyl gutters are the most inexpensive type, but they wear down in sunlight and crack in winter. Their color fades more easily than other materials. Still, vinyl gutters are rustproof and can be painted.
Zinc – Zinc gutters come in a weathered matte grey color and last longer than aluminum. These gutters are similar to copper in that they are long-lasting, patina overtime, and tend to be installed on high-end homes.
Steel – Steel gutters are galvanized to last longer. They have more durability than aluminum gutters, but are heavy and can rust.
How to Clean Gutters
When it comes to leaf removal in Muskegon, MI, your friend is a good pair of gloves, ladder, bucket, and gutter scoop. You can clean leaves by hand and place them in the bucket, but other methods include using a power washer to wash away dirt and debris, the same can be done with a hose, leaf blower, or shop vacuum. As stated earlier, seamless gutters require the least amount of maintenance, but another option, for those who don't want to replace their gutters, is a gutter guard. Gutter guards come in the form of metal hoods or mesh screens to block leaves, trash, and debris from entering gutter systems.
Gutter Installation Muskegon, MI
When it comes to Muskegon gutter systems, Shepherd Shoreline can provide professional maintenance, installation, as well as guidance in regards to the best styles and materials for your home. With over 50 years of experience in the industry, Shepherd Shoreline is your local one-stop shop for Muskegon gutters.