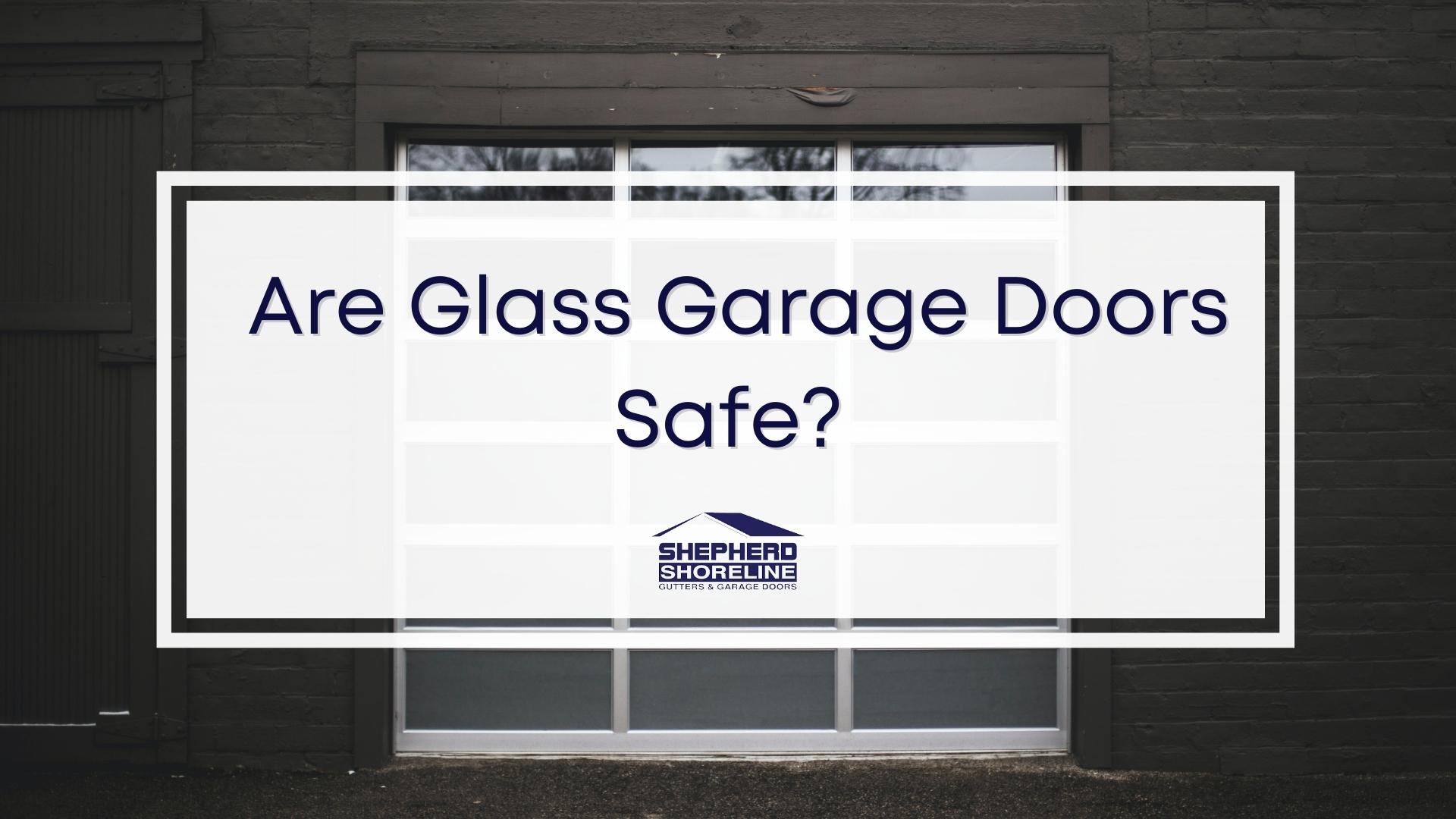 Glass garage doors have become a popular trend in residential homes. So much so that you're probably thinking of installing one in your garage. You might be wondering, though, "Are glass garage doors safe?" 
In short, absolutely! 
Glass garage doors are more durable than you think. They provide the necessary security for your home, like any other garage door. However, like traditional wooden garage doors, they can have their fair share of problems. Here, we'll address some common issues with having a glass garage door so that you can move forward confidently in adding one to your home. 
Common Glass Garage Door Concerns
Undoubtedly, glass garage doors are attractive and provide the necessary security. Although they are considered a high quality (and expensive) element to your home, glass garage doors come with some quirks to consider. If you plan to install one, here are a few of them:
Glass Garage Doors Insulation
One of the most common questions we get is: "Are glass garage doors insulated?" We're pleased to share that high-quality glass garage doors are constructed with insulated glass to maintain climate control. 
Glass garage doors are essentially huge floor-to-ceiling windows. They have the same temperature disadvantages as any other window. As heat escapes and cold air enters through glass doors, the temperature inside can fluctuate dramatically. As a result, it's crucial to think about the garage's contents before installing one. 
Aluminum Glass Garage Doors Cost
How about its cost? How much are glass garage doors? Aluminum glass garage doors are a combination of glass and aluminum. If your home is leaning toward that clean, modern look, you might be considering this option. On average, installing aluminum glass garage doors can cost around $1,500. Depending on the additional features you may want to include, the end price could be significantly more. The most you will likely spend on the installation of an aluminum glass garage door is about $5,000.
Glass Garage Door Durability
We typically consider glass fragile, believing that burglars can easily break in – but that assumption is wrong. The glass used in your glass garage door isn't thin. It is made of thick, high-quality tempered glass, making glass garage doors highly durable. The aluminum framework that holds the glass is also sturdier than wood, making glass garage doors surprisingly more challenging to break in than traditional wooden ones.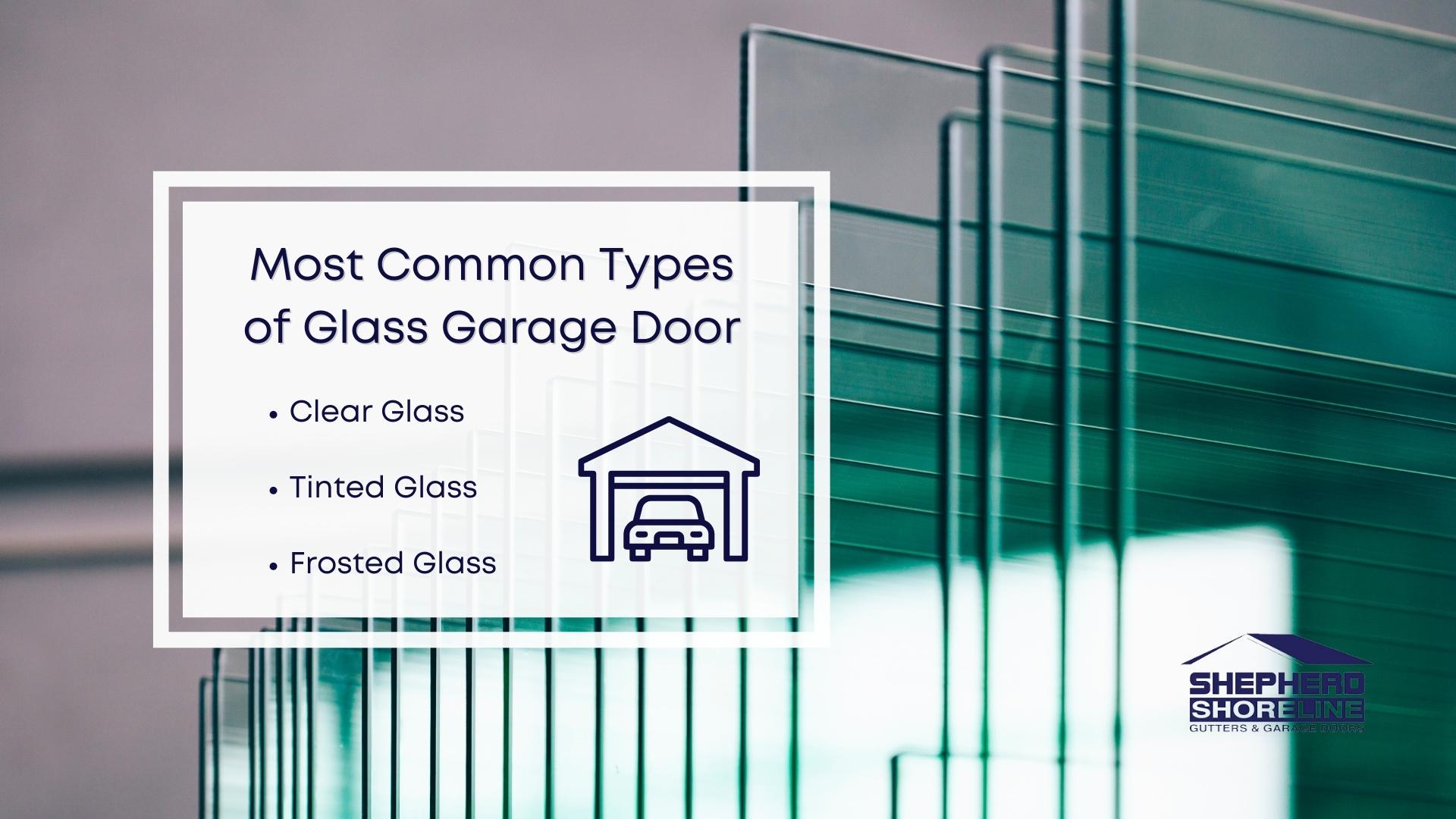 How to Replace Garage Door Window Glass
Having glass windows installed in a wooden or metal garage door frame can be an excellent alternative to a full glass door. The benefit about this style is that they are easily replaceable if one breaks. You can swap them out yourself, but some repairs need more work. If you lack the experience in fixing your garage door, it is best to contact an expert for assistance.
Here is a quick step-by-step tutorial on how to replace garage door window glasses:
Pry the trim away from the window without damaging the glass

Take out every last nail from the window and molding

Get rid of the shattered pieces of glass and smooth out the cracked window

Replace the broken glass with the new one

Seal the glass on all sides

Re-nail the trim to its original mounting
If possible, always have someone assist you by holding the frame outside the garage. This extra help will make you focus on working on the inner garage door.
Why Homeowners Would Opt for a Glass Garage Door
Homeowners have plenty of reasons to opt for a glass garage door. In today's society, the modern contemporary architectural style is on the rise. Not only do most homeowners love the glass look, but they also enjoy the low-maintenance quality that comes with glass garage doors. 
It only takes a bit of glass cleaner and a soft cloth to make them look new. If you don't have a glass cleaner, any mild soap and water will do the trick.
Another reason is privacy. You get to decide how clear or tinted your glass panels can be. Various privacy glasses, including obscured, tinted, frosted, etched, and colored, are just a few options. Clear glass is also an option for those who prefer 100 percent visibility. 
Lastly, glass doors will not wither or rot like wooden ones.
Maintaining Your Glass Garage Door in Coopersville 
Your glass garage door offers aesthetics and security to your home and vehicle. You should never settle for less when it comes to its upkeep. If the glass garage door ever gets damaged, fixing it yourself or leaving it to amateurs may lead to more problems. For glass garage door installations and repairs, contact Shepherd Shoreline – the best Garage Door Repair specialist in Coopersville. Call us at (231) 780-2847.