Allendale Garage Door Installation & Repair
Serving the Allendale, MI area for over 50 years. Call us for Garage Door Installation & Repair.
Shepherd Shoreline is a trusted company in Allendale, Michigan, that can provide you with top-notch garage doors from reputable manufacturers. Our skilled team excels in seamless garage door installations, efficient repairs, and regular maintenance. Experience the difference in quality and service that sets us apart. Let Shepherd Shoreline handle all your garage door needs!
Shepherd Shoreline Services
Allendale Garage Door Installation
Shepherd Shoreline understands that each space is unique, and we'll work closely with you to select and install a door that complements your aesthetic preferences while also meeting your functional needs. Our experienced installers excel in precise Allendale garage door installations, ensuring that your property is equipped with a door that fits seamlessly.
Allendale Garage Door Repair
When you encounter Allendale garage door issues, our skilled technicians here at Shepherd Shoreline can handle garage door repairs promptly and efficiently for you. We diagnose problems accurately and implement effective solutions, restoring your garage door to its full functionality.
Allendale Maintenance Services
Regular maintenance is key to prolonging the life of your Allendale garage door. Shepherd Shoreline offers scheduled maintenance and tune-up services, addressing minor issues before they turn into major problems. This proactive approach guarantees that your garage door operation remains smooth, quiet, and secure, saving you time and money in the long run.
With over 50 years of experience, we at Shepherd Shoreline have established ourselves as the go-to experts for garage door solutions in both commercial and residential settings. Whether you're looking to install a brand-new garage door, repair an existing one, or simply need a maintenance tune-up, our Allendale garage door installation and repair experts have you covered. Our services are tailored to meet individual needs, ensuring satisfaction for all our customers.
Why Choose Shepherd Shoreline?
Trust Shepherd Shoreline to be your dependable partner for all your garage door needs. With our unmatched expertise, we ensure that your experience with us is seamless and stress-free. Don't compromise on the safety and functionality of your garage door. Let our Allendale garage door installation and repair experts handle your garage door demands with precision, care, and a genuine commitment to your satisfaction.
Professional Technicians. Our team of garage door technicians is a core strength of Shepherd Shoreline. These professionals bring years of experience and expertise to the table, handling your garage door installation, repair, or maintenance with precision and care. Our friendly technicians are not only skilled but also insured, giving you peace of mind knowing that your Allendale garage door is in capable hands.
Quality Garage Doors. We at Shepherd Shoreline prioritize the use of only the most trusted brands in the industry, including C.H.I. Overhead Doors, Mid-America Door, and Amarr Garage Doors. Our commitment to quality means that the Allendale garage doors we install or repair are of the highest standard, ensuring durability, functionality, and security for your home or business.
Timely Service. Shepherd Shoreline values your time and understands the urgency that often accompanies garage door issues. Our skilled garage door professionals are dedicated to providing timely services, making sure that installations, repairs, or maintenance tasks are completed efficiently and promptly. We work diligently to minimize any disruptions while delivering top-tier services within the agreed-upon timeframe.
Customer Satisfaction Priority. At Shepherd Shoreline, your satisfaction is our top priority. We strive to provide services that not only meet but exceed your expectations. Our Allendale garage door installation and repair specialists listen to your specific needs, offer tailored solutions, and guarantee that you are delighted with the results. Your satisfaction is the measure of our success.
Allendale is a picturesque town located in Ottawa County, Michigan. Known for its friendly community, beautiful landscapes, and excellent quality of life, Allendale is a charming place to live and visit. The town is home to parks, nature preserves, and numerous trails, making it ideal for hiking, biking, and enjoying the great outdoors.
Bass River Recreation Area and Allendale Community Park are popular spots for families and nature lovers.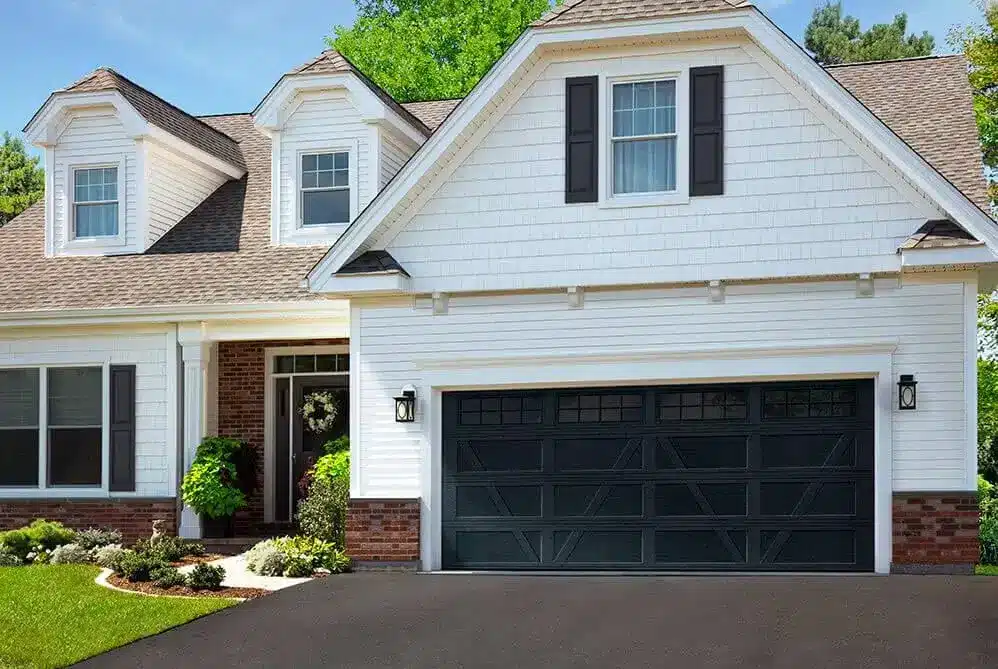 With the town's captivating countryside views, characterized by rolling hills, open fields, and scenic farmland, you can enjoy the serene beauty of the landscape, especially during the changing seasons. Moreover, Allendale is situated relatively close to the stunning Lake Michigan shoreline, where you can easily take day trips to enjoy the beautiful beaches, water sports, and sunsets that the lakeshore has to offer.
However, along with its spectacular sceneries and welcoming atmosphere, Allendale experiences various weather conditions throughout the year, making it essential for homeowners to have functional and reliable garage doors. Choosing the right garage door keeps your garage and everything inside it protected from the elements, preventing water, snow, and debris from entering your space and potentially damaging your belongings. Shepherd Shoreline offers a wide variety of garage door options from reputable manufacturers, helping you find the garage door that best fits your home and budget. Let our experienced Allendale garage door installation and repair experts assist you.
Shepherd Shoreline proudly serves not only Allendale but also the surrounding areas, including Grand Haven, Coopersville, and other communities within Michigan. Our expertise in garage door solutions is not limited to a single town but encompasses a broader region, ensuring that residents and businesses in nearby areas receive the same high-quality service and dedication.
The architectural landscape in Allendale and its neighboring areas is diverse, ranging from traditional suburban homes to modern, innovative designs. We understand the unique requirements of different architectural styles, enabling us to provide customized garage door solutions that complement the aesthetics of each property.
Call For A Quote:
(231) 780-2847
Commonly asked questions about Garage Door Installation and Repairs.
My car is stuck in my garage! How do I get my garage door open?
It depends on what is wrong with your garage door. Please call us at (231) 780-2847 and let us know what problem you are having. If we need to come out to complete a repair, we will try to get out to your house as quickly as possible.
How much does a new garage door cost?
Anywhere from $1,000 to $10,000. The cost is going to vary greatly based on the materials you choose, the customizations you would like, and whether or not any structural changes will be required. Some questions to consider:
Do you need us to remove and dispose of an existing garage door?
Do you need the existing garage door opening resized?
Is the existing hardware still good or does it need to be replaced?
Do you want a manual, or automatic garage door?
Is the material Wood, Steel, Aluminum, Fiberglass, or Vinyl?
Do you want any customizations such as Windows, Trim/Panels, barn door style, etc.
Is it a one or two-stall garage door?
How much are garage door repairs?
The cost to repair a garage door depends on whether it's the actual door that needs to be repaired, the opener, the springs, or possibly the tracks. Generally speaking, you can expect the cost to be between $150-$300, but again this is going to depend on your unique situation.