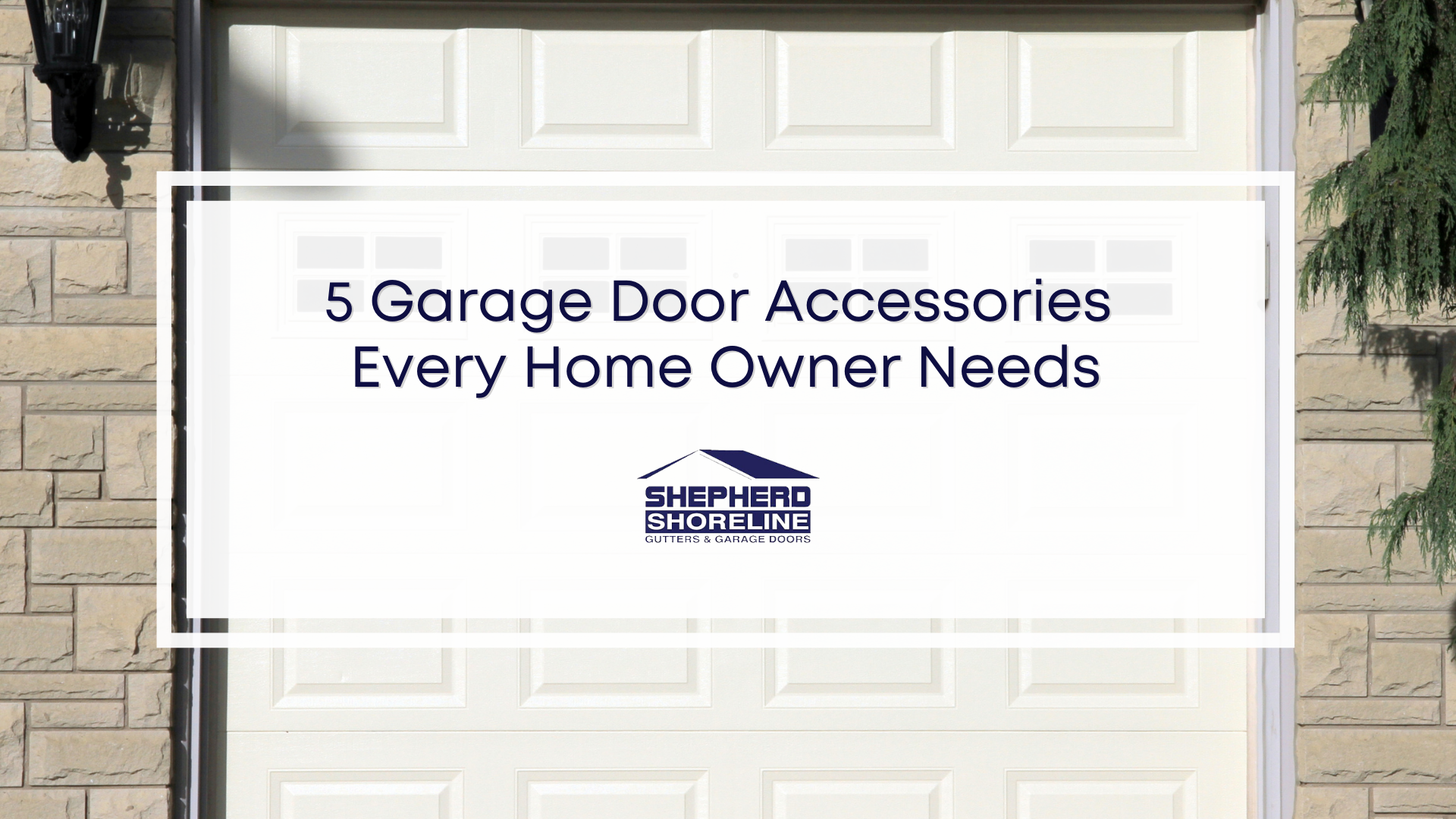 Much like the vehicles it protects, your garage door also goes through the usual wear and tear over time. Unfortunately, the garage door is one of those often overlooked but essential parts of the house that need regular maintenance and care. If you want to enjoy the protection and privacy that your garage door brings for a longer time, you should ensure it is in tip-top shape. 
Many garage door accessories available today are not only decorative but also help your garage door last longer and keep your family safe. This article features our favorite garage door accessories that will safeguard your home and family. So, let's get started and read below. 
Five Garage Door Accessories You Can Buy on Amazon
1.  myQ Smart Garage Door Openers
If you're the type who constantly wonders if they left their garage door open after leaving, this modern accessory is for you. This door opener provides access to your garage doors from anywhere. It works with an app that allows you to check the status of your garage door and confirm if you did leave the door open. The app will also notify you of other garage door activities. Plus, it comes with a Guest Access feature where you don't need to share codes to open and close the door to let a guest in. You can buy it here. 
2. LiftMaster 8500W Garage Door Opener
You shouldn't pass up the LiftMaster 8500W, which Forbes Magazine has ranked as the #1 Best-at-Everything Garage Door Opener for 2022. This gadget is considered one of the "elite" as the most innovative door opener created this year. Its space-saving design allows you to maximize the ceiling space in your garage because it is wall-mounted. It has many other features, such as smooth and quiet operations, a deadbolt lock, battery backup, powering heavy wooden garage doors, secure access, Wi-Fi and smartphone control, and so much more. You can buy it here.
3. STKR Parking Sensor
It operates like the beam sensors that work as an "extra eye" when entering your garage – but the STKR Parking Sensor gives you more! This sensor works well if you have limited garage space. It has sensors to help indicate where you can park your car. This technology works with precision. It gives you the green light to go and a red light to stop, helping you navigate to the exact spot desired to park. You can buy it here. 
4. Remootio WiFi and Bluetooth Smart Garage Door Opener
This garage door controller doesn't only work on Wi-Fi but also on a Bluetooth connection from your smartphone. It's also compatible with Amazon Alexa, SmartThings, and Google Home by using voice commands to open and close your garage door. This is very useful when you want your hands to remain on the steering wheel, or would rather avoid searching for it at the bottom of a purse. You can buy it here. 
5. Genie GER-2 Garage Door Opener Universal Emergency Release Kit
This device lets you manually open your automatic garage door without the remote control, even during a power outage. Super handy for garages that are without other access doors. It's universally compatible and easy to install. You can buy it here.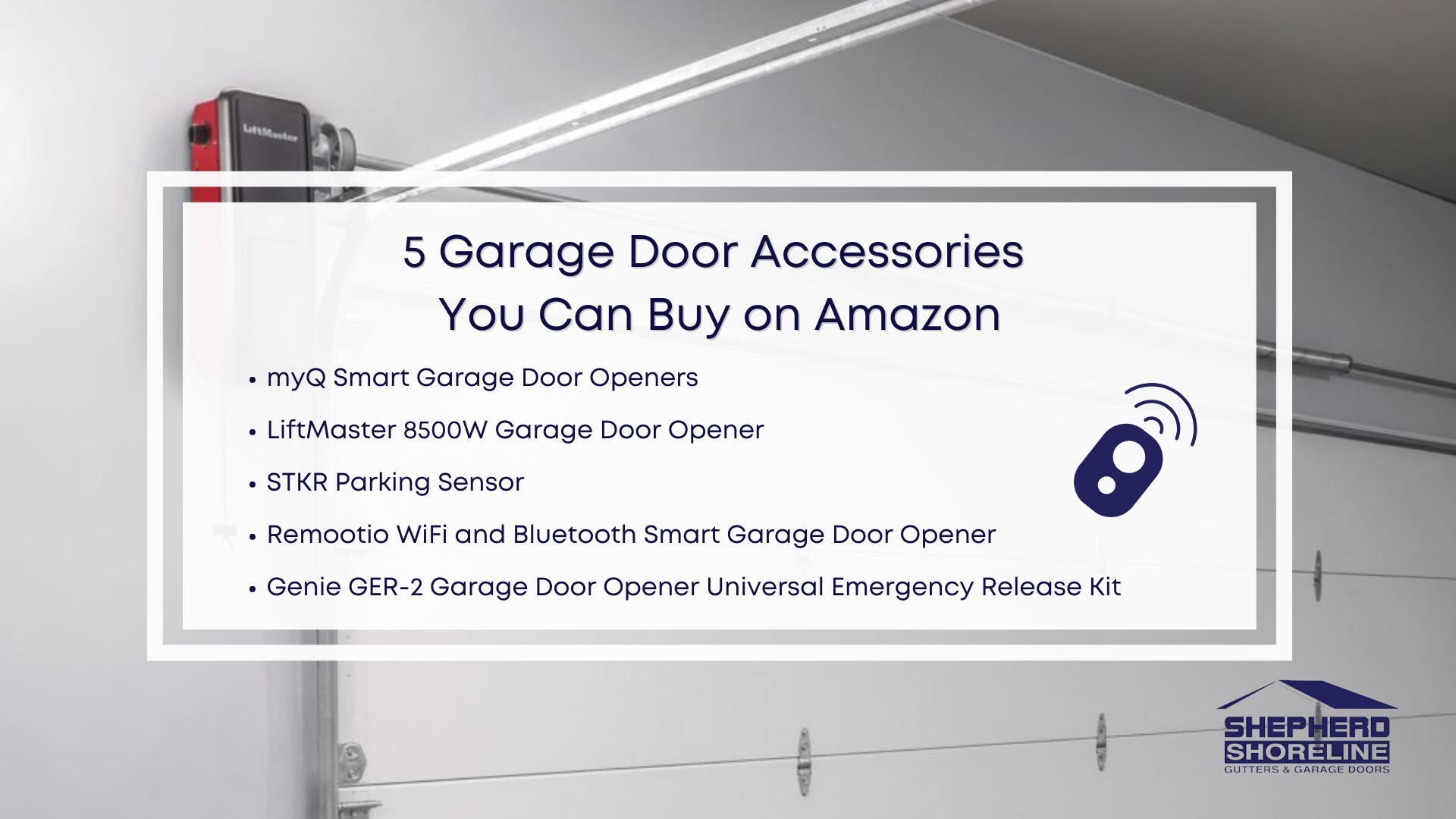 DIY vs. Professional Service
While the garage door seems like a standard house fixture, you might be surprised just how complex its system works. Remember that the garage door uses pressure, pulleys, and weights technology. It is imperative to have the knowledge and skill when working with garage door components. Even mishandling a spring or cable during repair or installation could trigger the garage door to collapse. The smallest mishap could be extremely dangerous. 
Simply put, if you're considering replacing and installing parts or doing upgrades, let the professionals handle it. In the long run it will save you time and money while keeping you and your family away from danger. DIY may seem like it will save you money, but if not done properly, it could cost you more and even threaten your safety. Additionally, it takes more than reading a manual or watching a video to understand how the components of garage doors work. Garage doors have complicated parts and hardware that professionals have spent time learning to understand fully. Thus, when it comes to your garage door, put it in the hands of the experts. 
We Can Upgrade Your Garage Door EASY
Look no further if you're searching the web using keywords like "Grand Haven garage door" because we're here to save you the trouble.. Entrust us with your garage door upgrades to avoid hassle and have peace of mind. Contact our skilled experts at Shepherd Shoreline to do the job quickly and correctly. Schedule a consultation today by calling us at (231) 780-2847. You can also reach us here.