Leave It to the Muskegon Garage Door Repair Experts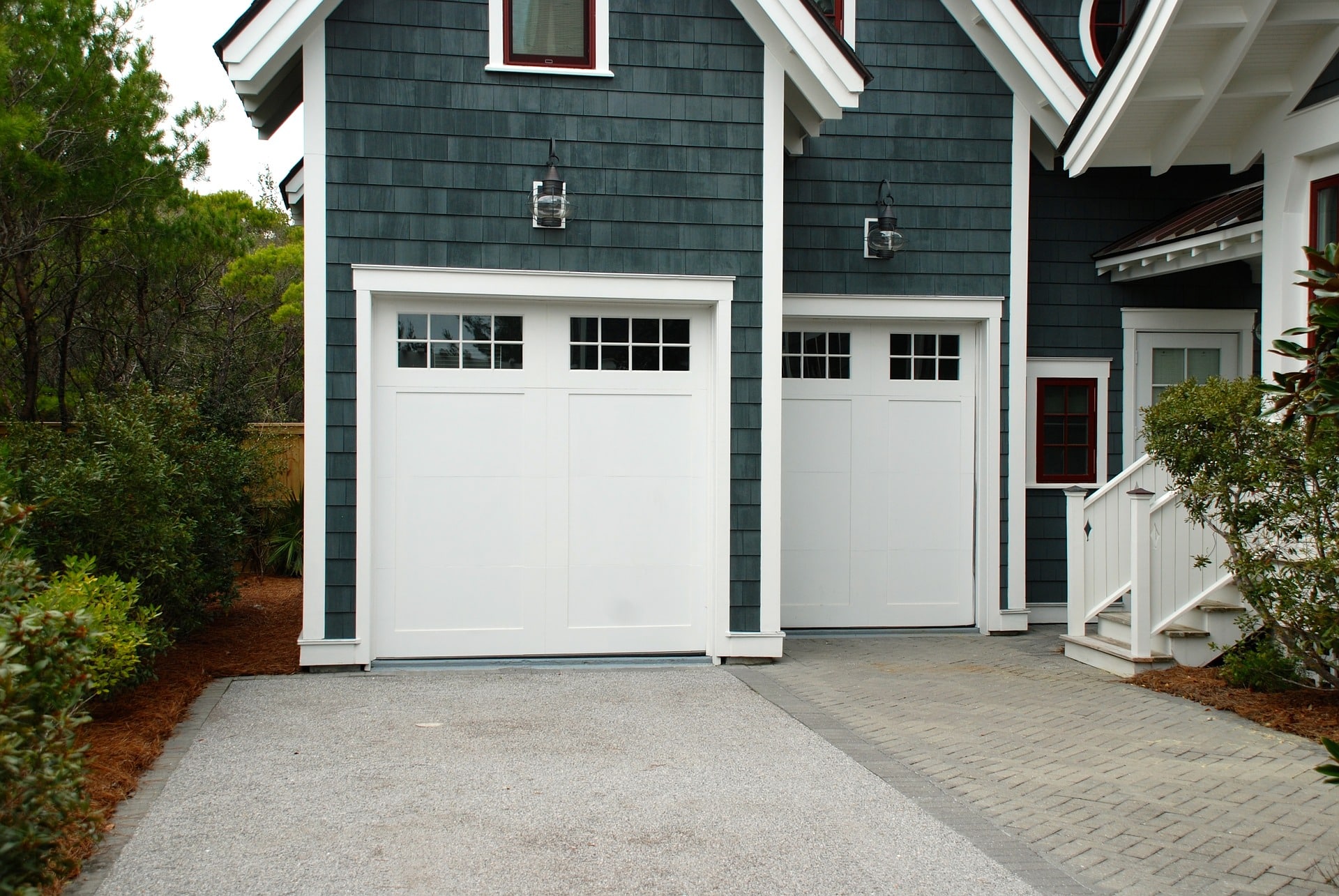 When it comes to Michigan garage door replacement and repair, it's best to leave certain tasks to the professionals. Around 20,000 to 30,000 people are injured by garage doors each year. A single garage door weighs at least 130 pounds, but depending on style and size, can weigh over 400 pounds. Not only that, but other parts of the garage are just as dangerous. Certain aspects of Muskegon garage door repair should be left to the experts, and here's why.
How Dangerous are Garage Door Springs?
Despite what you may believe, garage door openers don't lift the garage door as much as the springs. Garage door springs help lift the weight of the door and are necessary for the door to open and close. There are wo types of garage springs: torsion and extension springs. Torsion springs are more dangerous. These horizontal springs sit at the top of the garage and lift the weight of the door. Extension springs expand and contract to collect and release energy when the garage door opens and closes. An important aspect of springs that many do-it-yourselfers get wrong is installing the wrong size springs. Springs that aren't the correct size can cause damage to the garage door opener, wear cables, damage the door itself, and be a general safety hazard overall. Trying to fix broken torsion springs requires proper tools, an understanding of mechanics, and safety precautions. If the spring fails, it could break apart into sharp pieces, essentially maiming a person. The door could also fall. An improperly installed spring may also damage the door itself, requiring further repair by professionals.
How Dangerous are Garage Door Cables?
Garage door cables, also called safety cables, sometimes fit inside of the springs, so that they don't pop and ricochet off the walls, damaging you and your property. Again, it is advised to hire experts for garage door repairs, as cables could snap and flail like whips. A cable that has been damaged during install could chip flooring or, like with springs, damage the garage door.
Other Common Garage Door Injuries:
Falling Doors:
Over 2,000 people are crushed by garaged doors each year, around one hundred of which are injured due to running under a door while it's closing. Door sensors are supposed to prevent the door from falling on a person, but it's best to stay smart. Make sure your garage door is not in motion when walking in or out of a garage. If you've done a maintenance check and found the sensors to be faulty, consult a Muskegon garage door professional.
Pinched Fingers:
Over 7,500 people receive pinched finger injuries from garage doors. These injuries are often caused by sectional garage when people their fingers caught in between the panels. Other pinched finger accidents are due to the sharp springs on the sides of the door.
Lacerations:
Many older garage doors have glass windows. When this glass shatters, it can cause lacerations and other wounds. Over 800 people a year are injured due to garage door glass. If you have an old garage door that's caused injury, it may be time to consider an upgrade.
Getting Locked Inside:
The last garage door injury on the list is getting locked inside of a garage. This is more frightening if the garage is detached and there are no other exit points, or if you're unable to get back into the house due to a locked door.
Shepherd Shoreline Garage Door Muskegon, MI
The professionals at Shepherd Shoreline want you and your family to remain safe. We carry popular brands like C.H.I garage doors and Amarr garage doors. That's why it's advised to call the professionals when it comes to garage door repair and replacement. It's always recommended to maintain the upkeep of your garage, but fixes to difficult problems are best left to the Muskegon garage door experts.