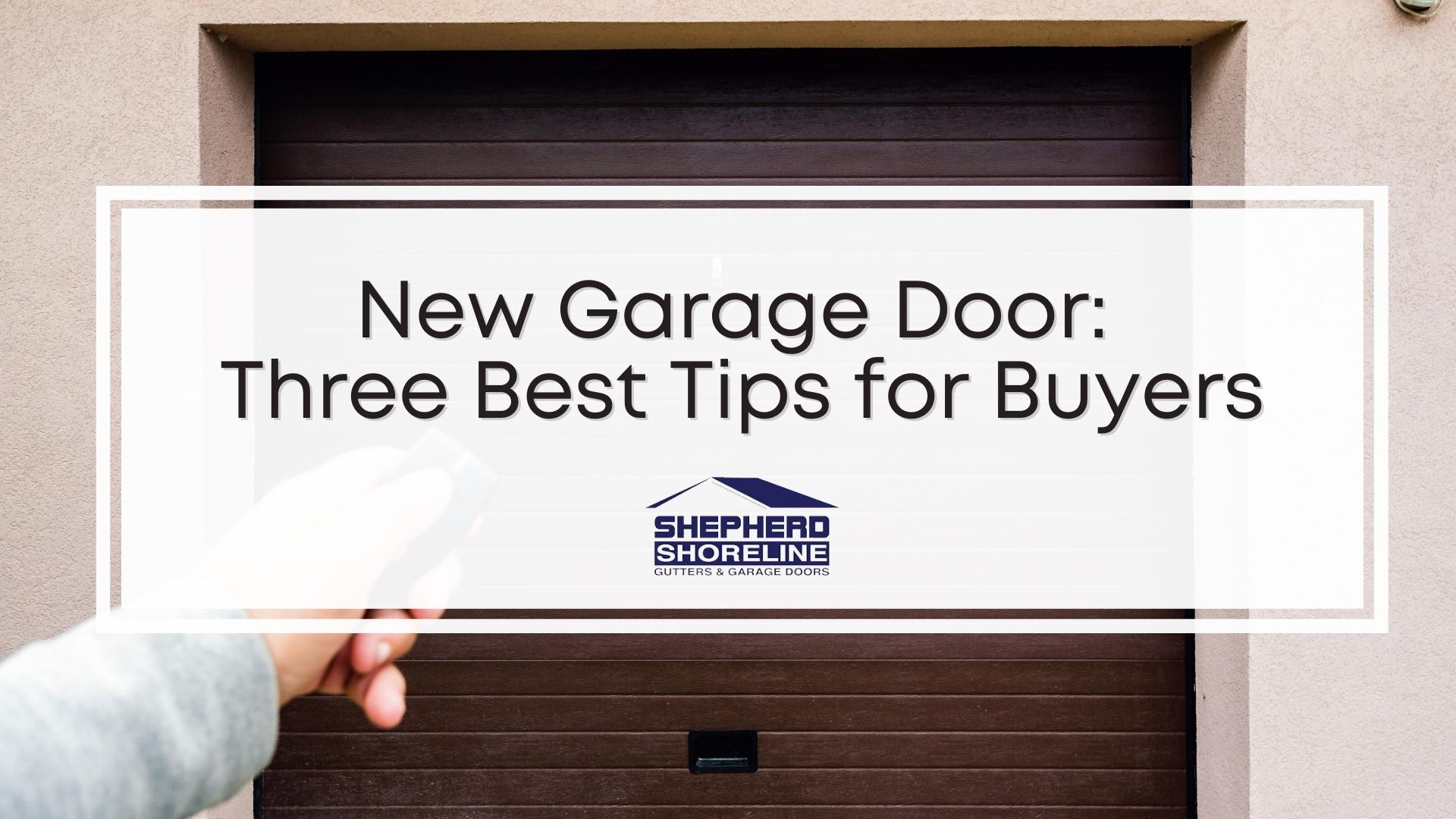 Picking out a new garage door can be challenging. Not only do you have to pick something that will suit your needs, but you'll also have to make sure that your newly-bought garage door will fit your home's aesthetics. With so many different kinds and styles available, the choosing process can get overwhelming quickly!
The good news is that taking the time to choose the right garage door for your home is one of the best investments you can make. The right garage door can significantly improve your home's curb appeal and will last you for years, especially with a bit of upkeep. All you need to do is learn about the different garage door styles and types to help you with your purchase decision.
Table of Contents
Different Garage Door Types and Styles
When choosing a new garage door, you need to understand how each one looks and works. A better understanding of the types will help you identify which works best for your home. Consider the following popular garage door options readily available in Muskegon:
Traditional Garage Doors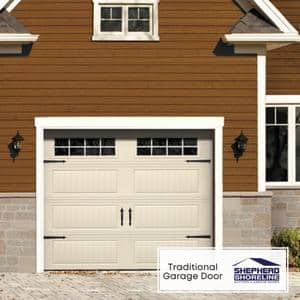 Traditional-style garage doors are the go-to for many people because they are easy on the eyes; they feel and look homey. Moreover, you can customize them as much as you want to match your home, and you won't have to worry about them ever going out of style. In essence, they're safe regardless of your home's exterior design.
Carriage House Garage Doors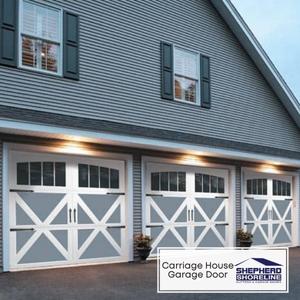 Colonial and Victorian-style homes benefit most from carriage house garage doors. These doors date back to the era before cars, when people kept their carriages in little cottages next to their primary residences. Today's carriage-style garage doors appear like swing-out doors but with the added benefit of opening upward.
Contemporary Garage Doors
You may find that this garage door is an excellent fit if you have a modern or contemporary home. These new garage doors are often built of aluminum and glass, allowing you to choose the amount of sunlight and privacy that is appropriate for your home.
Wood Garage Doors
Many homeowners love the sight and feel of natural wood. Natural wood makes a home stand out on the street or in the community by providing a rugged yet timeless look. Natural wood garage doors do require some maintenance, though, so you will need to consider how much you are willing to upkeep one if you do decide to go this route. A well maintained wooden garage door may last for more than 30 years.
Steel Garage Doors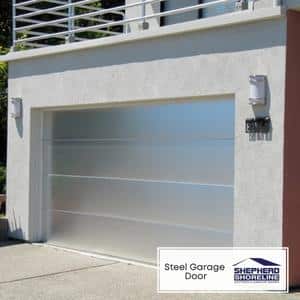 A steel door is hard to beat when it comes to overall performance and value. Steel is a long-lasting and sturdy material. Steel can also withstand countless garage door cycles, outperforming durable materials such as wood, fiberglass, and vinyl.
Even though steel garage doors are solid, they are also cost-effective, making them perfect for anyone looking for a long-lasting product that isn't high maintenance.
Aluminum and Glass Garage Doors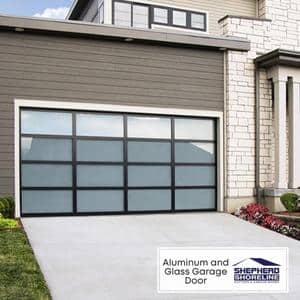 While aluminum and glass garage doors lack the structural strength of steel garage doors, they have a market position. Aluminum garage doors are more elegant than the rest of the doors on this list, making them an attractive commercial establishment garage door option. 
They're also popular among homeowners and builders because they are lightweight, price-friendly, and resistant to environmental elements. You won't have to worry about rot or corrosion with aluminum garage doors. Except for high winds, they will remain intact and usable no matter what the elements hurl at them.
Three Valuable Tips When Choosing a New Garage Door
Choosing the right garage door takes careful planning before you take the plunge. So before you make an appointment to talk to an expert, you will want to research and consider your different options so that you're 100% satisfied with your purchase.
Design
There are numerous design options for a new garage door. Because the right door can bring harmony to the architecture of your home, the best thing you can pick is something not outlandish and something that will fit with your home's current style.
For example, you wouldn't want to add a modern, metal garage door to an older Colonial-style home because the looks wouldn't blend seamlessly. 
Material
The type of material you choose depends on your personal preferences and expectations. You'll need to consider both functionality and aesthetics when choosing a suitable material.
For example, wood garage doors are hard to resist if you want more style for your home's overall looks. Their rustic look adds natural elegance without being over the top. However, wood is prone to rot, water damage, and wear. That translates to more time spent on maintenance than you would have with a different material. 
Price
Garage doors are now surprisingly more affordable than they were a few years ago. If you're a first-time buyer and aren't sure how much to budget, a quick rule of thumb is that a garage door should cost about 1% of your property's value.
When planning the budget for your purchase, make sure to research the initial cost of the door and its upkeep. It will affect your monthly bills, and that may tip your financial balance if you're unprepared. 
Make the Jump Today
By having a thorough understanding of the different types of garage doors, you'll be able to purchase a new garage door that you'll adore every day. 
We at Shepherd Shoreline have been assisting the Muskegon community and its neighboring areas with all their garage door needs for more than five decades. To get started, you can request a free quote or call us at (231) 780-2847 to set up an appointment.